Marketing + Payments = Success
Summary
The dealsnapt marketing platform helps your business get new customers, bring them back more often, and spend more per visit. We have consistently delivered multiple times ROI for the average business and over 20 times for the highly engaged ones.
Although this is very helpful to businesses, it is only part of the story. To better serve our customers, we have partnered with a company that will help your business decrease your merchant services costs, protect you against chargebacks, and offer you cash advances to help your business grow. We are calling this the Ultimate Bundle, and as a dealsnapt subscriber you are entitled to significant benefits,
cash advances from $5K to $2M with repayment from 4 to 21 months.
up to $500 cash back to grow your business
Schedule a Cash Advance Call Back
Sneak Preview of August Newsletter
dealsnapt has just entered into partnerships that will engage visitors at 40 hotels, and over 700 events a year in the metro-Sacramento area alone. We build your audience, increase your sales, and create loyalty. You run your business. We can't wait to tell you more.
To help you better understand the risks and benefits we have included the of following article,
Our goal continues to be to help your business succeed and to remove any/all complications. You remain protected and spend your time focusing on running your business.

Is a discount simply a cost of your marketing? Absolutely, but the benefit is much more compelling.  
Learn How
One of the big benefits of the platform for our Premium subscribers is the custom branded materials to promote their brand to in-store customers, a text code to drive new followers and a custom link to onboard from email and other social media platforms. Our Social Media channel has been so successful that we are now including the graphics creation as part of our packages. Get your free graphic now. Read More
See the left sidebar for some of our latest fundraisers and area groups that you can access. Just let us know what groups interest you and we will hook you up.
---
FREE Facebook Image for Premium Customers
What some business owners don't realize is that the benefits of the dealsnapt platform go far beyond a really cool app that is used by over 85,000 users and counting.
The materials provided with a Premium subscription are a great way to increase brand awareness and grow your loyalty program. There are no additional fees to use them.
Text code – the text code per location is yours to use as a subscriber for the life of your subscription. Add it to other marketing methods to bridge those consumers over to your new loyalty program. For example, if you are doing a local ad or mailer, have readers use your text code to get current deals.
Custom Link – the custom link works just like the Text keyword above but it can be added to your email list, existing text programs, and your social media. We are now providing all our Premium customers with a custom graphic branded to your business that you can include on Facebook to build your loyalty base.
These are customers that are nearby, have opted into your business and are the key to filling up your business during slow times.
Get your own graphic today. Contact us or call at 855-637-6278
---
The Ultimate Bundle for dealsnapt Subscribers
As a dealsnapt premium subscriber we provide 3 ways for you to build you loyal Follower group,
Via Text Message – Your own custom KEYWORD to onboard via text message (Example:  Text PIZZA to 63975)
Through social media, your website and email.
In – App – app users are interactively driven to Follow you.
By adding an AMS merchant services account bringing on customers is even more simple. We have made on-boarding part of the checkout process. Customers can become followers directly through your EMV compliant terminals.
Contact AMS at (800) 400-0206 ext 7875, and let them know that dealsnapt sent you.
 STEP 1

Customers sign up in seconds by simply providing their phone number

when they pay

STEP 2

Customer receives a text with yourbrand/logo to join your program. Simply

click the link and Join.

STEP 3

That's it! Followers can now be engaged with email and  notifications for exclusive deals, events, on location games, and so much more!
---
 CROIalculate the True Cost of Marketing.
Then Calculate your ROI
Many business owners we speak with separate the costs to run their advertising campaigns from discounts on their product or service. But when you think about it, a discount is simply a cost of bringing a customer into your business, just like an ad.
If you ran an ad for $300 that resulted in 20 customers, your cost per customer is $15. This is effectively a discount of $15 off what they spend at your restaurant with one exception: the ad company is seeing the benefit, not the end customer.
If the customer were to receive the benefit, the resulting goodwill has a better chance of translating into repeat business. Have you ever had a consumer come into your business and say 'Great ad in <place publication name here>.  I would take that over a discount any day of the week?'
So is the ad cost the same as a discount? Yes, of course. A cost is a cost. As an example, assume that an advertisement costs $300 per month, and that the ad does not include a discount. Although there is no guarantee of the ad bringing in customer, assume that you expect 20 customers from the ad. Your cost per customer is $300/20 = $15. If your average customer spends $25, then you make $10 per customer (or $200 total).
If we told you that you could get the same 20 customers for $100, would you offer them a $10 off coupon? The answer should be 'Heck, yes' because your costs and margins are exactly the same as the ad. Assuming the same spend less the $10 discount, your cost per customer is $5+$10=$15. You make the same $200, but there is one big difference. Ten dollars of the cost directly resulted in a perceived benefit to the customer because they saved 40%. In addition, these customers are more likely to return and share with their friends
If the printed ad included a discount, then you are even worse off because you need to include the discount plus the number of redemptions to your ad cost.
Schedule a demo to learn more how digital platforms can save you money, add new customers, increase spend per visit, and keep customers coming back more often.
---
Cash Advance
Apply for a Business Cash Advance Today!
Purchase new or additional equipment
Conduct renovations or open additional locations
Expand marketing plans to increase revenue share
Take advantage of value-priced inventory purchases
Purchase liquidated, discounted operating supplies
Educational and/or training opportunities
Conduct a series of special events
Install security and safety measures
Handle Emergencies
We provide a FREE, no-obligation offer. All costs are disclosed up front,
Short, 1-page application and condensed documentation requirements
Quick approval and funding
$0 out-of-pocket costs
Automated payments
All approved cash advances come with the Ultimate Bundle to help you save processing dollars, get new customers and increase your profits.
Enjoy the safety, security, and peace of mind you'll experience knowing that your business has access to the funds you need within days.
Call today at 800-400-0206 ext: 7875 and speak with a Financial Specialist or Schedule a call back.
---
5 Tips to Prevent Chargebacks
Chargebacks are initiated when a cardholder launches a dispute over a purchase with their card issuer – usually because the cardholder is not satisfied with a product or service. In other instances, a chargeback is launched when a card is accidentally charged multiple times. Or when the card used for a transaction is fraudulent.
There are several things you can do to prepare and react should a chargeback take place. Here's a quick list.
Respond Quickly
If you are notified of a chargeback at your business or receive a request for a copy of a receipt, it's crucial to act promptly to either counter the disputed charge or correct it.
Round Up Transaction Information
Once you learn about a customer disputing credit card charges at your business, research as much information as you can about the transaction in question.
Good Customer Service
Sometimes a transaction dispute can come down to simple customer service, with a chargeback being the last resort.
Upgrade to Chip Technology
If you're a brick-and-mortar business, upgrading your credit card machines to EMV®
Learn from Each Scenario
No matter the result of a chargeback, the experience offers excellent insight into how credit card processing works.
---
Is Your Credit Card EMV Compliant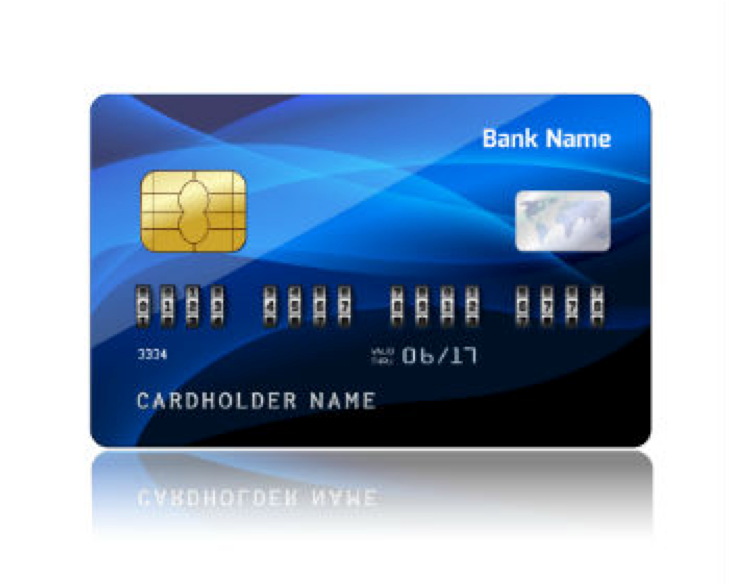 Upgrade your Credit Card Terminal Today!
Applied Merchant can upgrade your terminal today to capitalize on the benefits of accepting chip cards, which include:
Fewer fraud-related losses. Countries that have already implemented EMV have seen dramatic reductions in face-to-face credit card fraud. As more businesses shift to EMV in the U.S., experts believe fraudsters will begin targeting businesses with the weakest security-that is, those that have not yet made the switch. Even if your business has experienced little or no card fraud in the past, you may become vulnerable if you don't upgrade to accept chip cards.
Increased customer satisfaction. Improved payment security may h
elp customers feel more comfortable making card purchases. It could also help you win sales from customers visiting from overseas who are accustomed to using chip cards.
Enhanced payment capabilities. Many chip card terminals also support contact-less mobile payments, such as Apple Pay™. Upgrading your point-of-sale system for the EMV shift gives you the opportunity to gain other capabilities your current system may lack, such as inventory management features or loyalty program integration.
Dual Verification. The EMV terminal validates or authenticates the card with the dynamic information inside the chip, and the cardholder validates that they are the owner of the card while the card is still in the EMV terminal.
---
No Upfront Cost, No Risk, and Increased Revenue
We can instantly provide the following advantages,
Get all your deals on the phone
Your icon on your customers' phones
Your own personalized text to link keyword
Sell memberships directly through the app
Increase membership renewals
No start-up cost
Higher gross sales
New revenue stream
Fast and easy integration
Significantly broaden the reach of your fundraiser, increase it's value and protect your established accounts. There is absolutely no impact to your existing sales.
If you want to learn more or get started, simply fill out the form using the link below or contact us at 855-637-6278.